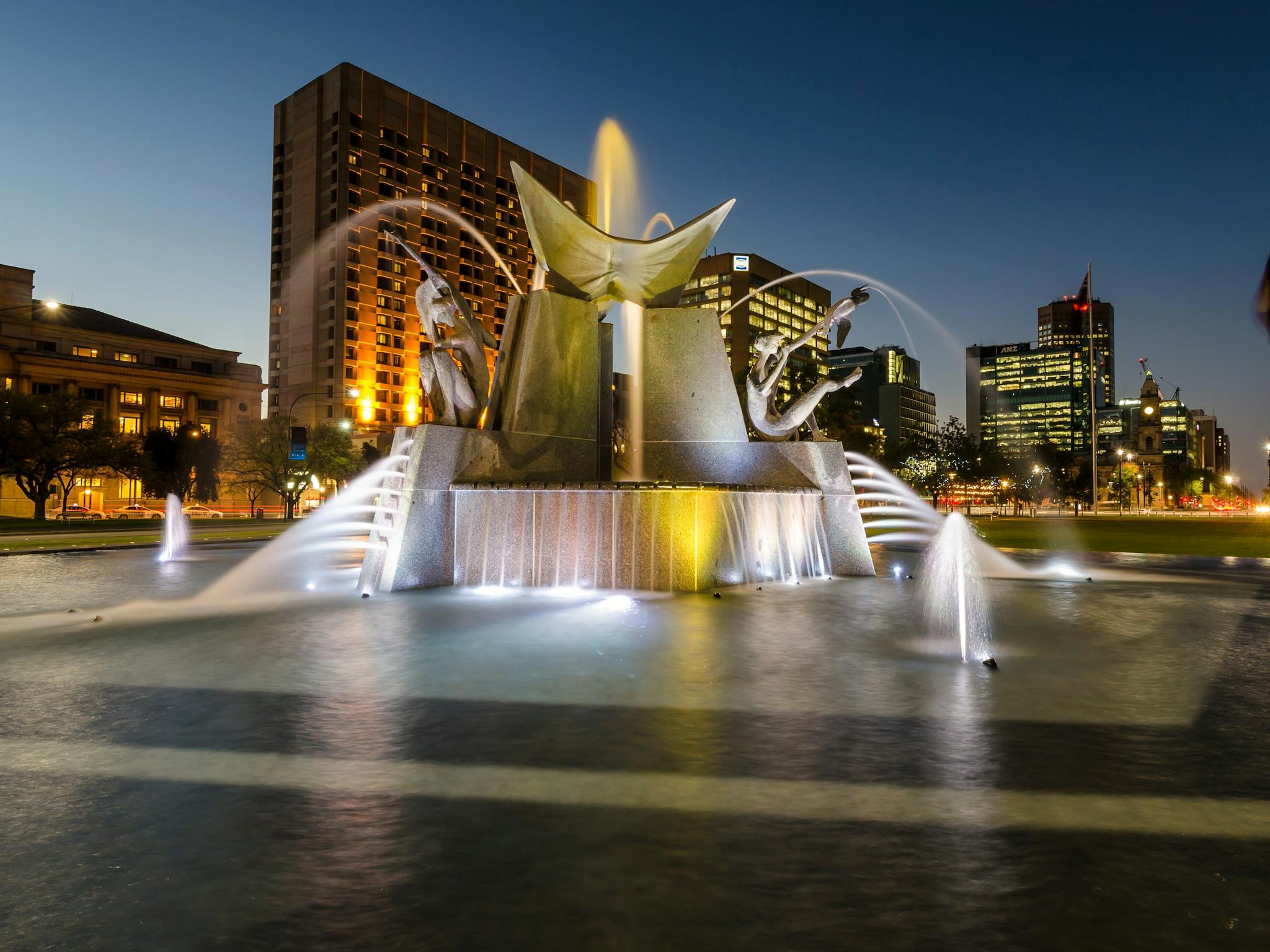 Victoria Square / Tarntanyangga
Victoria Square / Tarntanyangga is the largest of the six squares and the centrepiece of Light's plan, originally named 'the Great Square' by him. Covering eight acres, Light imagined that it would become the commercial hub for the settlement. In the Northern end of the square, the State Survey mark today commemorates the commencement of Light's survey on 11 January 1837.

The statue of Queen Victoria (1819-1901) that stands in the centre of the square was cast in bronze made from copper mined in the South Australian towns of Wallaroo and Moonta.

Today the square is host to many events including Tasting Australia and the Tour Down Under Village.