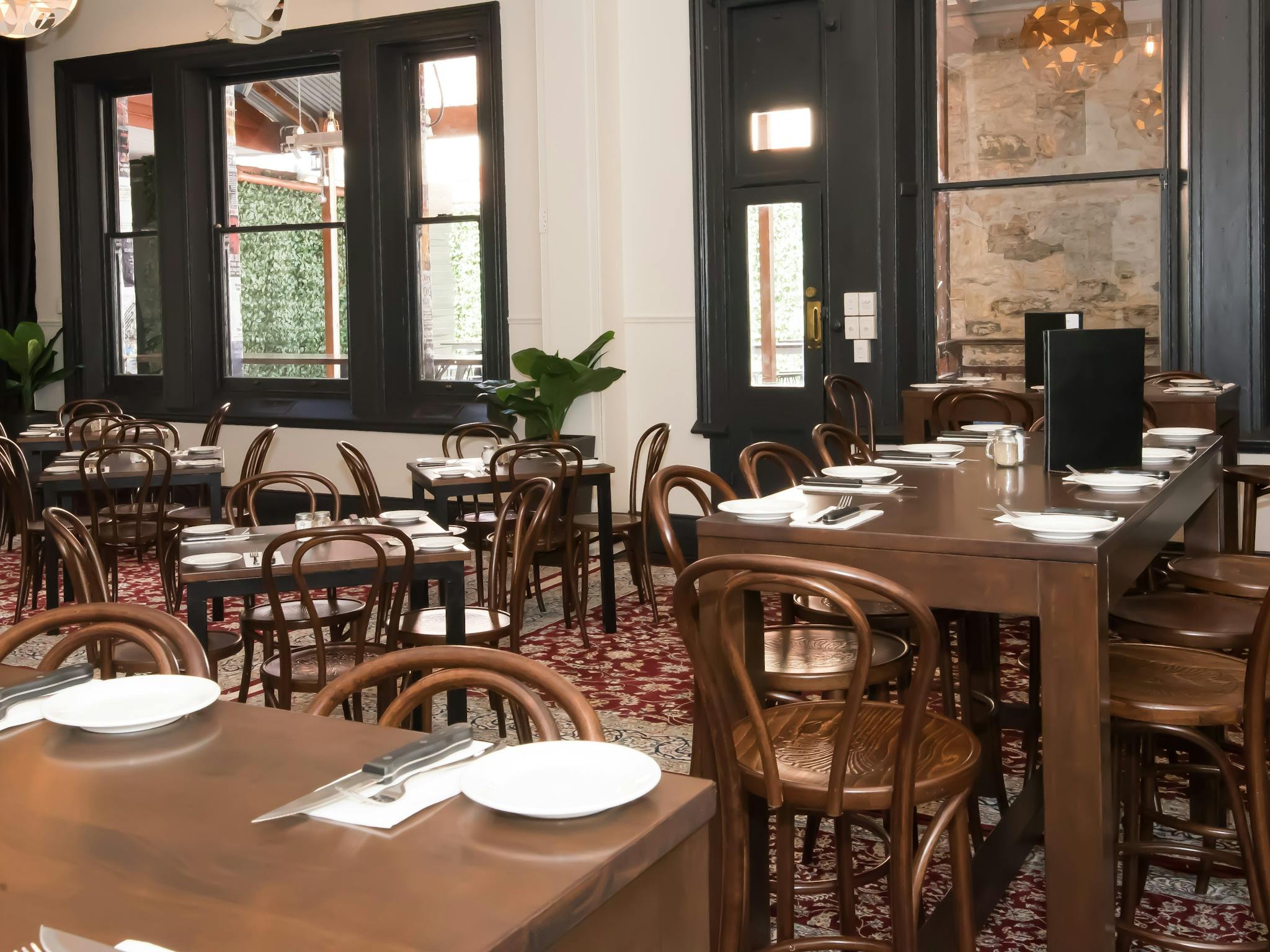 The Crown and Sceptre Hotel
Opening in 1877 the Crown and Sceptre is one of the truly iconic hotels of the Adelaide CBD. Once a thriving live music venue in the 1980s and 1990s the Crown and Sceptre now boasts one of the premier Gastopub dining rooms in Adelaide.
Adelaide's Best Steak Pub, with locally source produce from local suppliers and the Adelaide Central Markets. Open for lunch and dinner seven days a week.