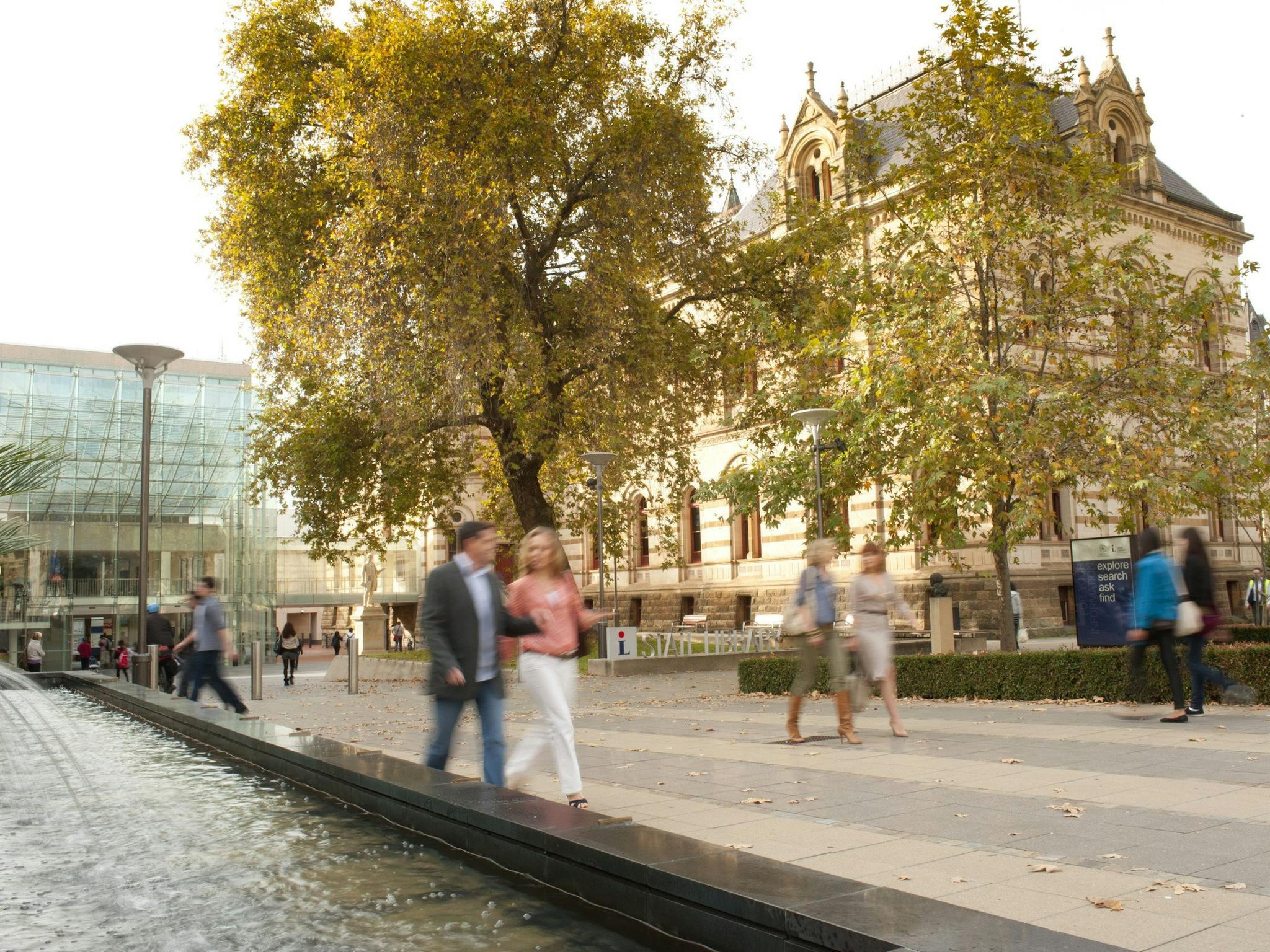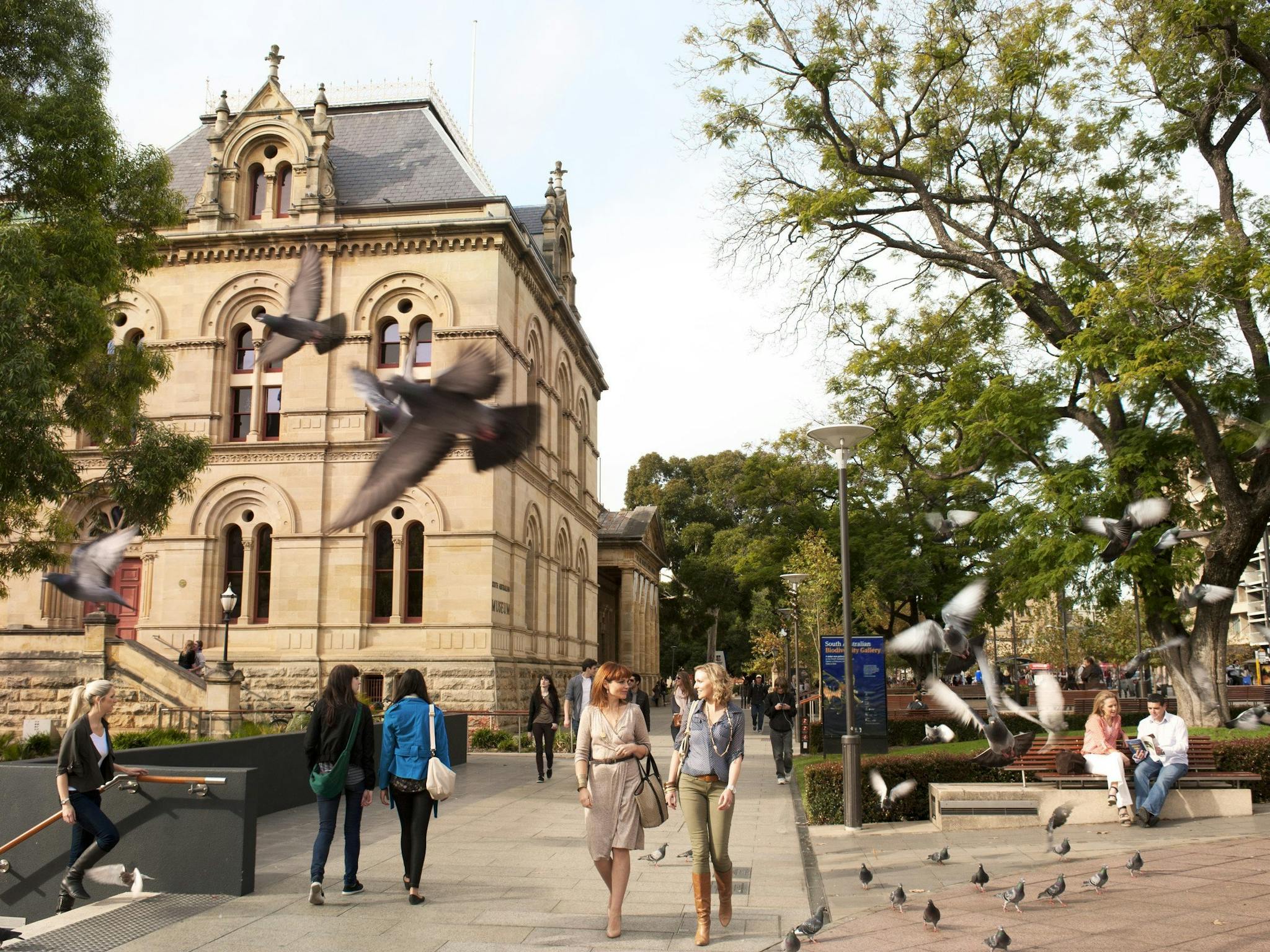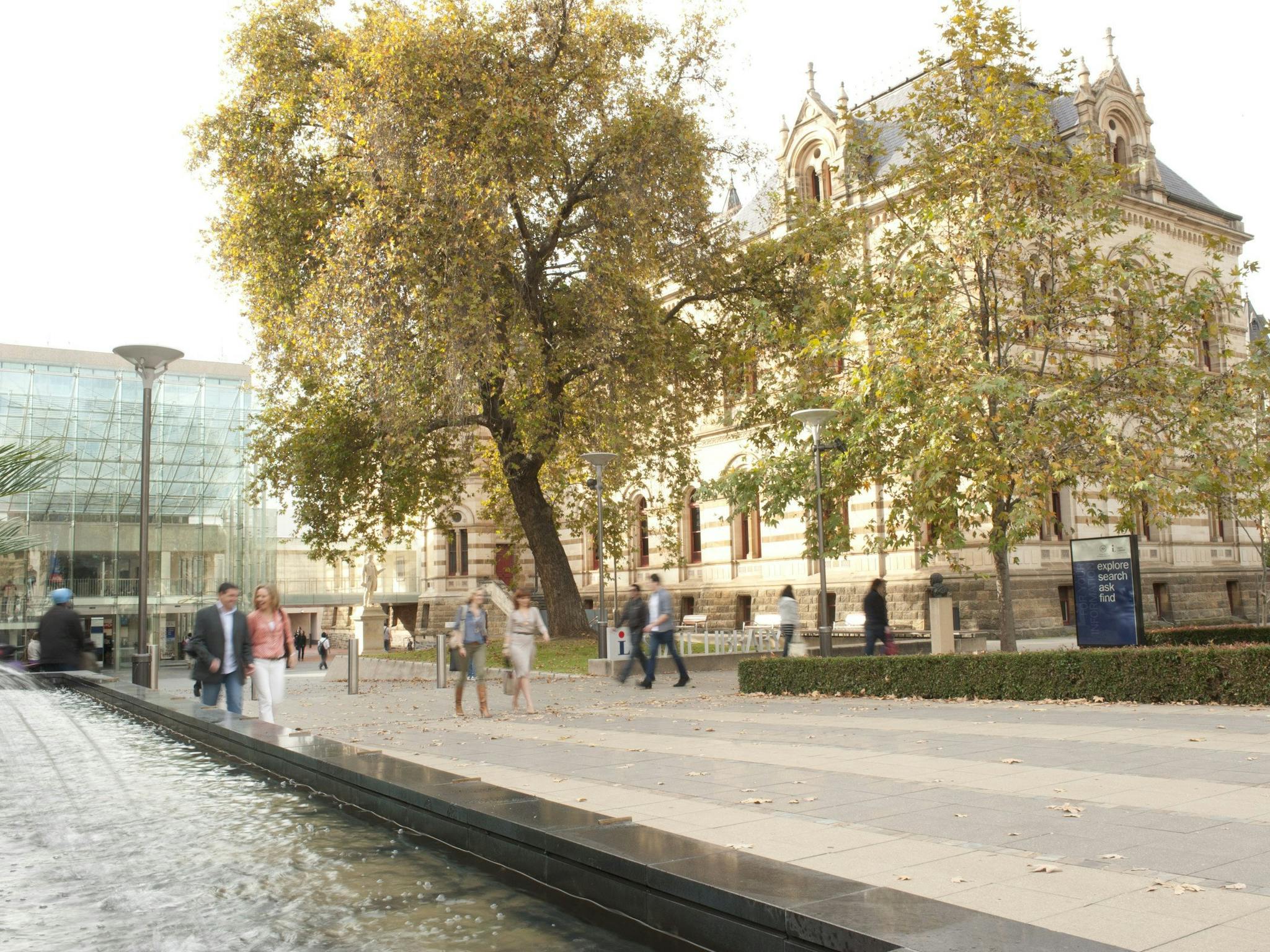 North Terrace
Stroll along North Terrace- there's plenty to experience.

The National Wine Centre of Australia is a great introduction to South Australian wine. Enjoy the chance to sample some great wines whilst learning about production. The Adelaide Botanic Garden is an oasis in the city. Rejuvenate with a stroll through the grounds or just relax with a picnic on the grass.

The Art Gallery of South Australia, Migration Museum and South Australian Museum are located in the heart of this cultural boulevard. The State Library displays some fine exhibitions. Statues and war memorials also line the terrace.

On corner of King William Street is Government House, residence of the Governor. Visit on the annual open day in April for a closer look at the stately home and grounds.

Over the road is Parliament House and the Adelaide Festival Centre, Adelaide's "arts' heart". The centre overlooks Elder Park on the banks of the picturesque River Torrens.

Just a few steps away is the Adelaide Casino, located above the grand Adelaide Railway Station. The Adelaide Convention Centre is a tad further along and the western end is home to some amazing architecture in the form of the SAMHRI building and others.