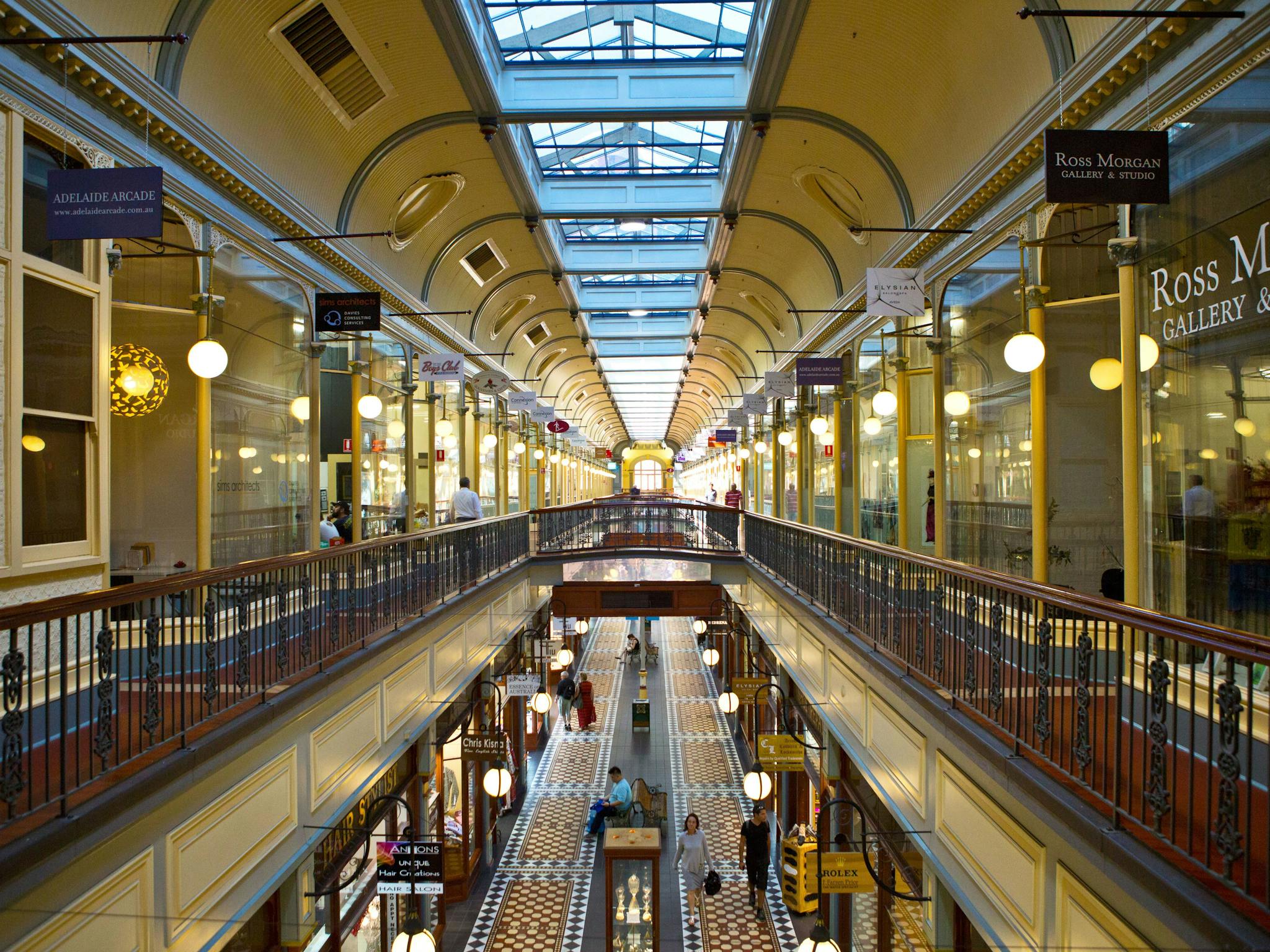 Adelaide Arcade
Adelaide Arcade is located just off Rundle Mall in the Adelaide city centre. This olde-worlde Arcade has over 70 specialty stores on the ground floor and balcony level.

Wander through the Adelaide Arcade's museum, which showcases its colourful history. Step up on the balcony level of Gay's Arcade, where there are artefacts, photographs, newspaper clippings, trinkets and even an accordion that plays the official Adelaide Arcade Polka.

The museum houses stories, surprising facts and figures, pictures and articles from years gone by. The museum adds to the charm and history of the arcade and is open during Adelaide Arcade's shopping hours. There is no charge to wander through.

South Australia's renowned chocolate makers, Haigh's, has a shop here and there are also plenty of friendly cafes and coffee bars. There's a wealth of fashion, from Adelaide Hatters and Bonnie's Wigs, through to menswear and silk fashion. You'll find all manner of services including the One Hour Hem Stop Shop, shoe repairers and the Shaver Shop. And you're sure to find the right button at the Button Bar, or the right battery at the Battery Bar.