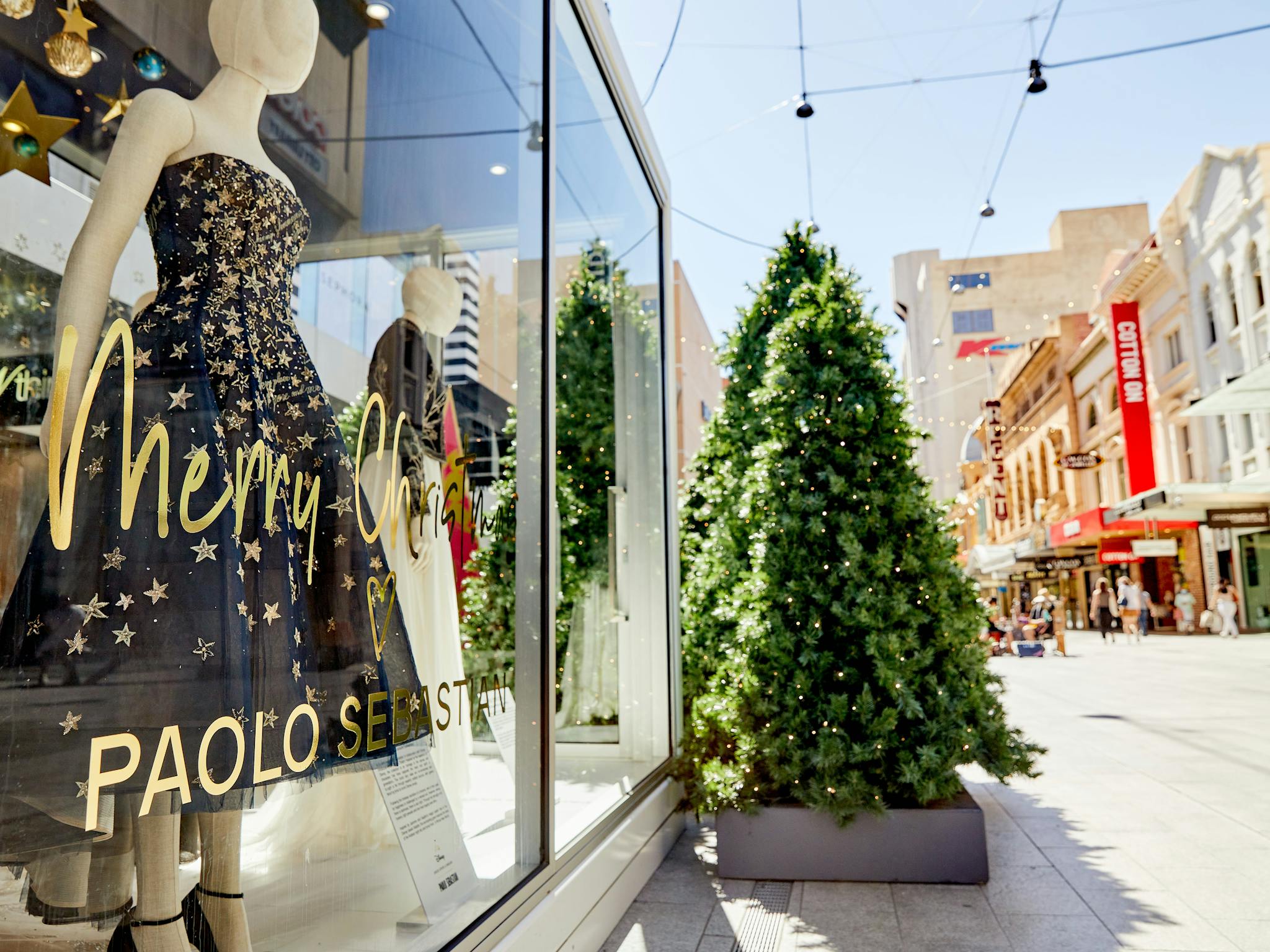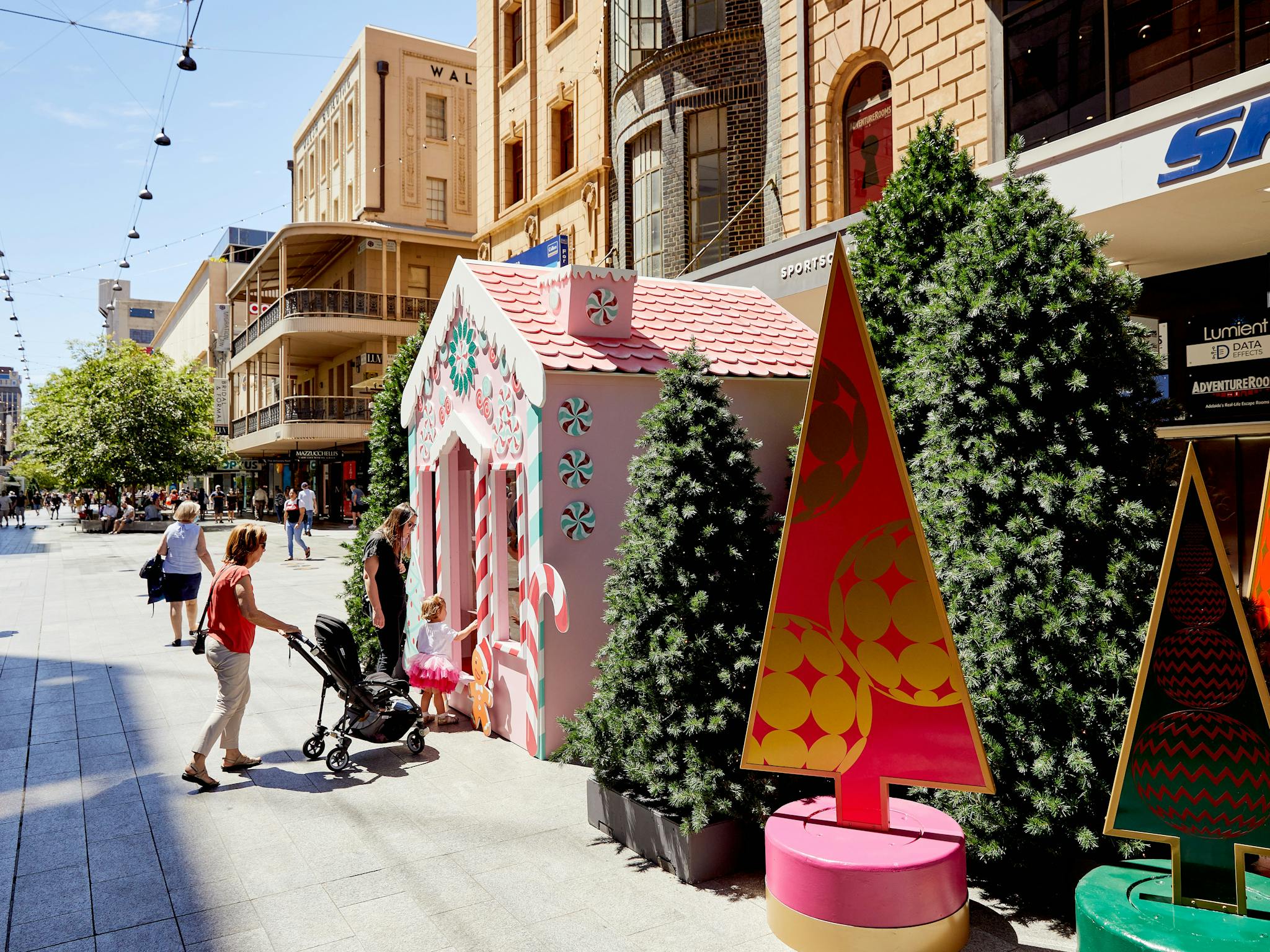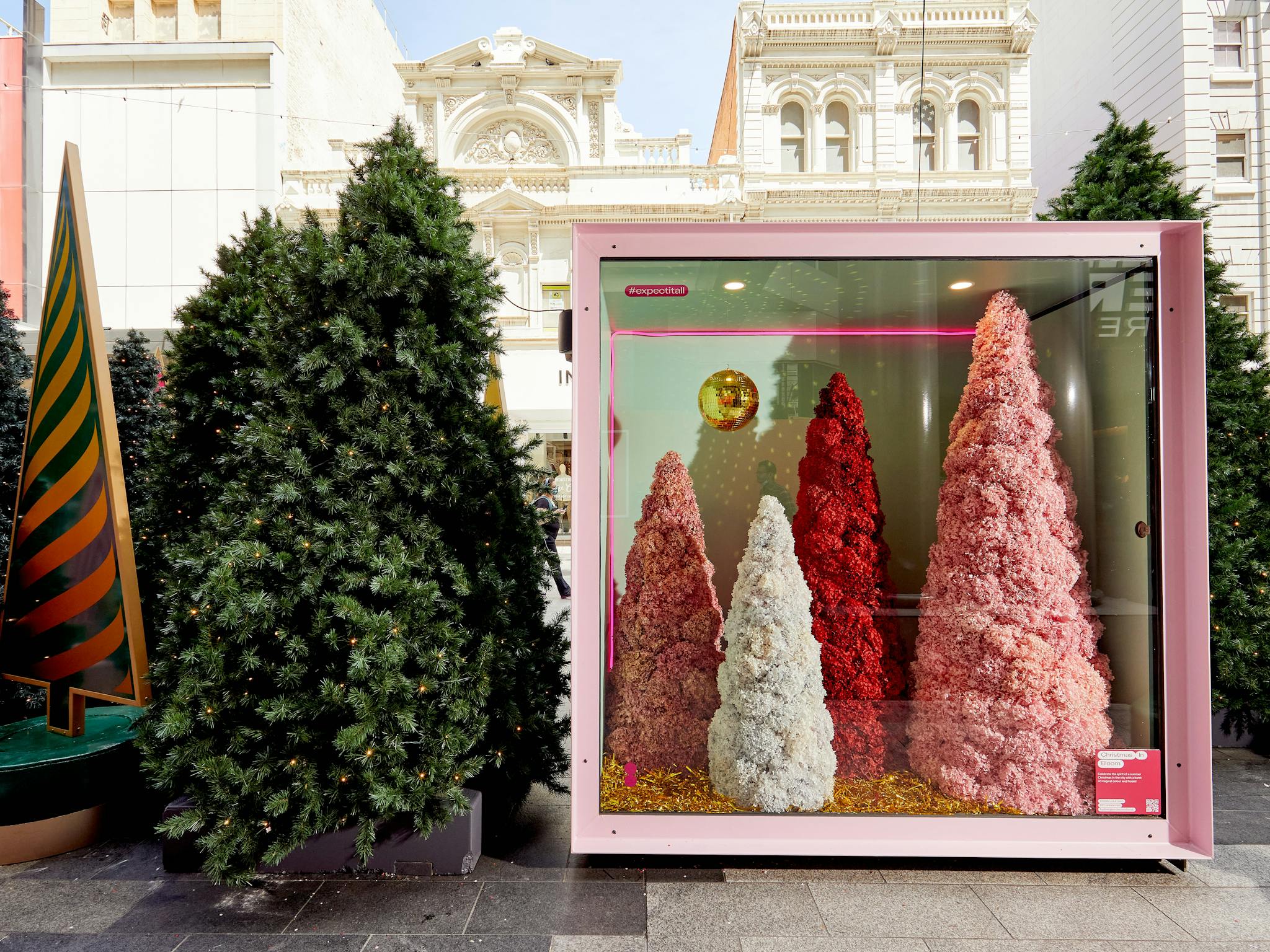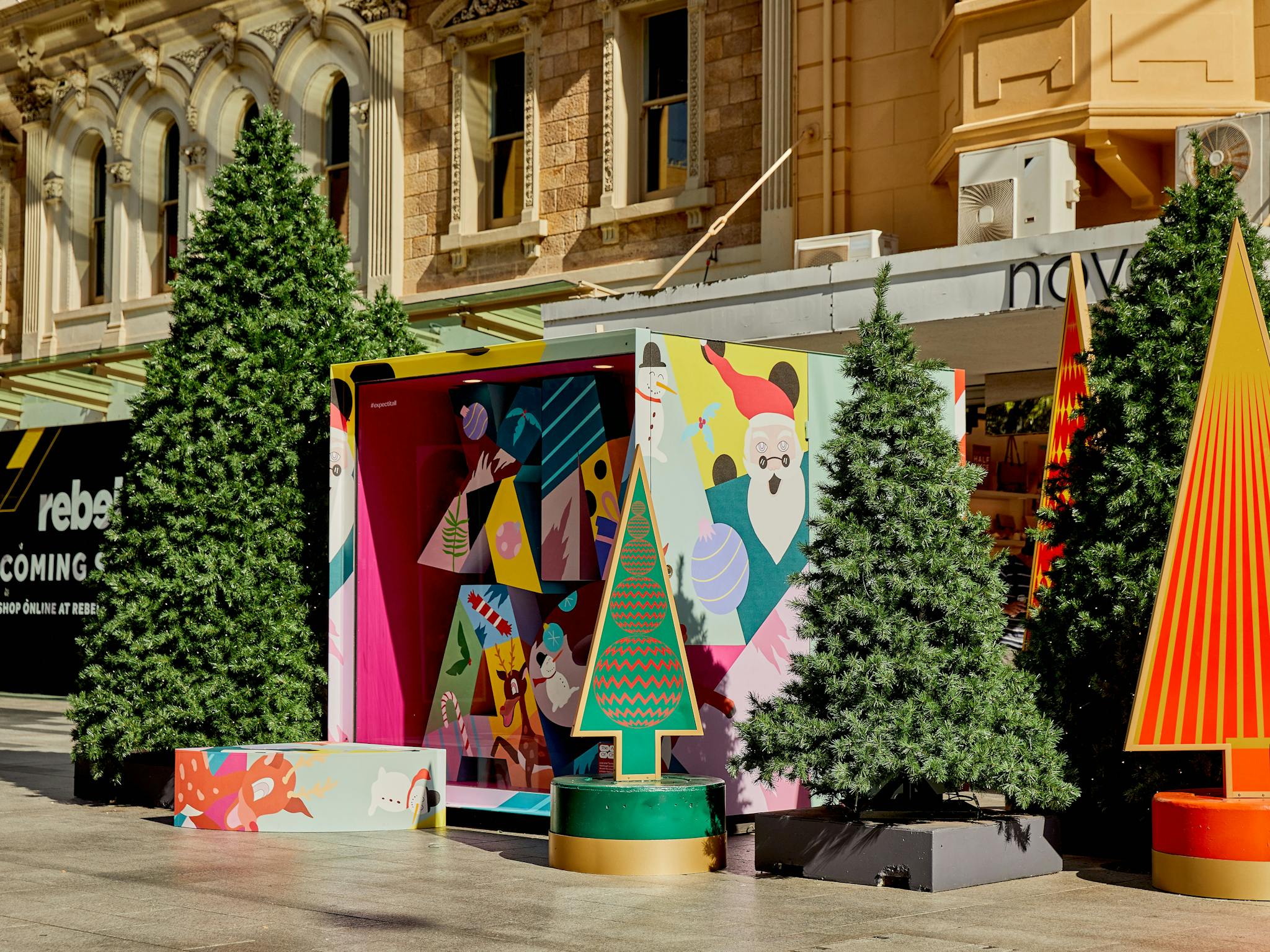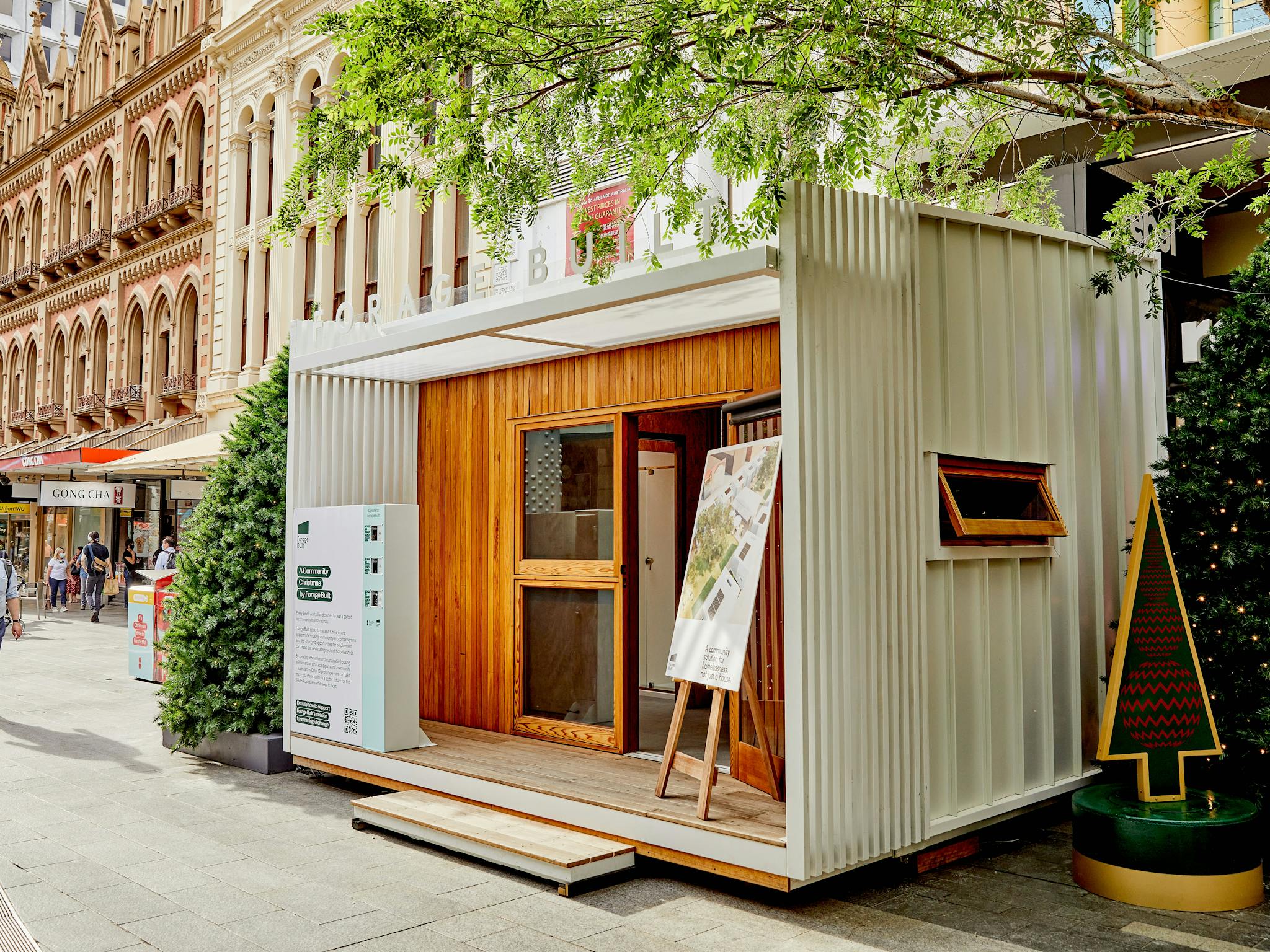 Rundle Mall Christmas Windows
Explore the wonder of the iconic Rundle Mall Christmas Windows as they form a festive path of wonderment down the length of Rundle Mall, featuring both classic and modern takes on what Christmas means to South Australians.

Flanked by a forest of Christmas trees and fairy lights, each window tells an enchanting Christmas story, such as the traditional North Pole window which shows Santa Claus setting off into the starry night with his reindeer to deliver Christmas joy to those far and wide. Another classic window beloved throughout the years is the Music window, showcasing the magic of Christmas carols in a golden burst of instruments and music notes.

In 2021, the newest additions to the windows pay homage to the National Pharmacies Christmas Pageant float favourites Nipper and Nimble, with a nod to the colour and joy of a summer Christmas in the city with a window featuring the artwork of local artist The Walking Creative, and an explosion of florals in the Christmas in Bloom Window.

Rundle Mall's Christmas community partner, Forage Built, will also display a prototype of their Calyx 16 pod home, part of their mission to find sustainable housing options for those in the community experiencing homelessness this Christmas and beyond.