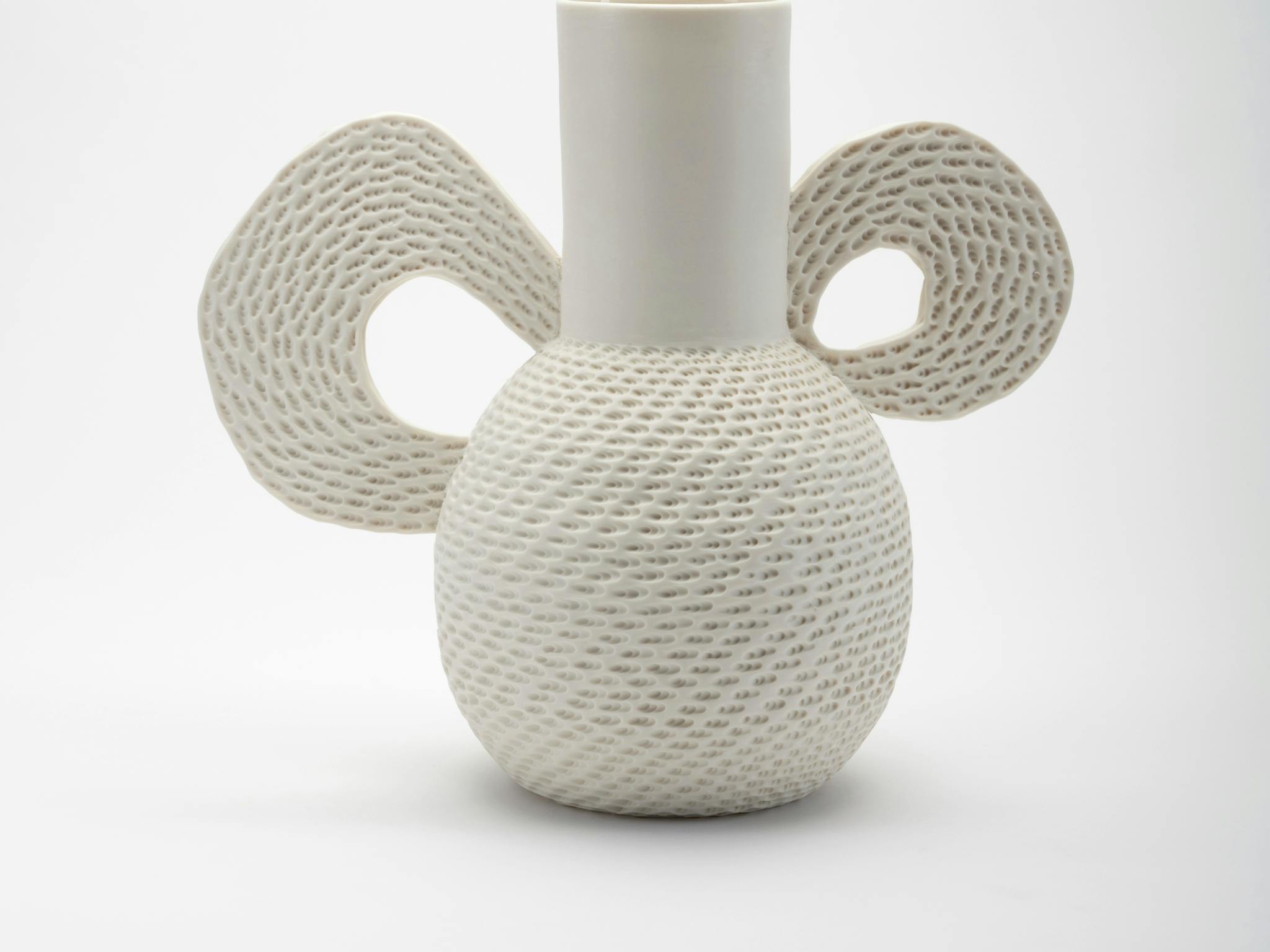 Living Treasures: Masters of Australian Craft / Prue Venables
In her ceramics practice, South Australia artist and Head of JamFactory's Ceramic Studio Stephanie James-Manttan creates intricately detailed porcelain forms that challenge light and balance by transforming the hard visual exterior of clay to the soft, woven appearance of textiles. Inspired by the repetitive patterns in life, objects, art and nature, James-Manttan utilises her practice to explore the visual effect that mark-making has on porcelain.

The works presented in 'Sort Sol', James-Manttan's latest solo exhibition, represent a new direction in making large scale sculptural works. The exhibition title is a Danish term that literally translates as 'black sun'. It refers to a specific kind of murmuration, or flocking behaviour, that has been observed in the marshlands of Southwestern Jutland, Denmark, where large numbers of migratory starlings gather in Spring and Autumn. The birds, which can number as many as one million in a single murmuration, gather in large formations in the sky just after sunset as they search for a place to roost for the night, performing intricately coordinated patterns through the evening sky. James-Manttan first saw the term in Vesper Flights (2020), a book of essays about birds written by Helen McDonald, though the artist witnessed the phenomenon herself several years ago in the skies over the Cattedrale di Santa Maria del Fiore in Florence, Italy.